Time and again, consumer research demonstrates the impact of peer influence on purchase decisions. The chart below shows that more than 90 percent of consumers in a recent Kantar study across eight countries indicated that "Friends and family" and "Review sites" were trusted sources of brand and service information.
This data shows that consumers view third-party input as less biased and more trustworthy. Therefore,
testimonials from happy customers
are more powerful than anything your company can communicate itself directly.
The challenge for your business is figuring out how to get customers to share their experiences with you. The following is an overview of some of the most effective strategies for obtaining more customer testimonials along with insights on how to leverage them.
14 Ways to Obtain More Customer Testimonials
Your ability to garner customer testimonials is based on a combination of an effective approach and the right timing. You need to catch customers at a time when they are hyped about your product or service, and in a way that motivates them to share their feedback. Here are our top 14 strategies to earn more testimonials.
1. Increase website conversion rates
Incorporate testimonial requests into your marketing automation. If there is a clear point when customers have implemented your product or service, call, text, or email them to ask for feedback.
This follow-up communication is valuable for optimizing the customer experience. It also allows you to identify satisfied customers who have a positive message about your brand. If the feedback is positive, send the customer a testimonial request or contact him or her directly to see if it is okay to use the comments in a testimonial.
2. Watch for Praise
Happy customers often slip in spontaneous praise when interacting with your business and representatives. If a customer conveys enthusiasm for your company or product, seize upon the opportunity to turn the praise into a testimonial. This praise could appear in an email, meeting, phone call, or social media exchange.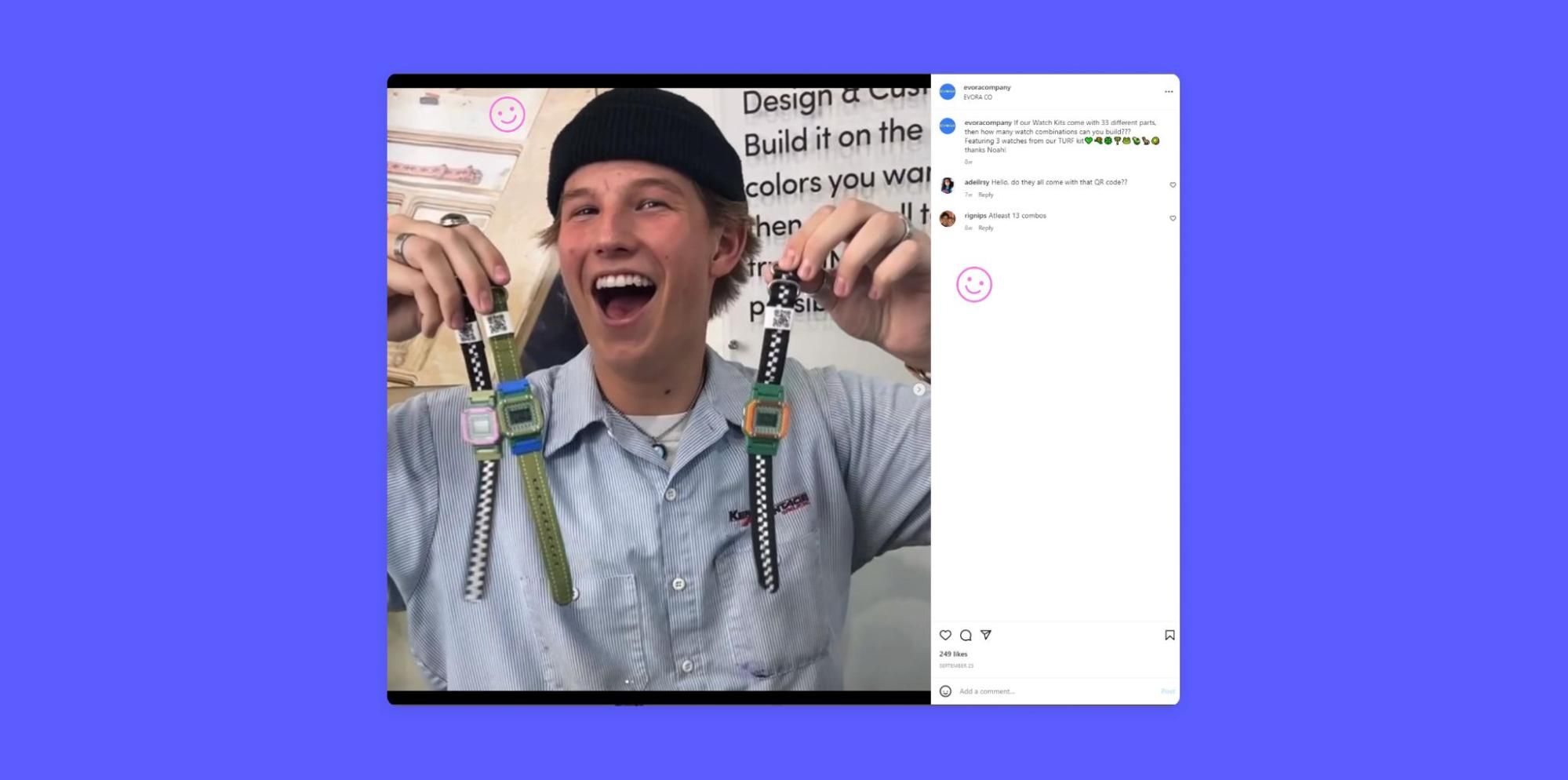 3. Monitor Social Media
One of the places customers might share praise about your business is on social media. Your company should monitor mentions of your brand, products, and related phrases on various social media platforms. You can do so using Hootsuite or other social media management tools. Google alerts is another tool you can use to monitor mentions of your brand.
By monitoring social conversations, you can jump in to resolve any issues. Follow-up on positive messages to see if you can use them in testimonials. You can also invite the customer to provide more depth or detail through an interview or questionnaire that draws out more specific insights.
4. Newsletter Integration
People who subscribe to your newsletter are inherently interested in your company, products, or content. Thus, integrating a testimonial request into your newsletter is a great way to reach a lot of customers at once.
You can embed a testimonial form into your newsletter or link to an external web page or survey where customers can share their thoughts.
beehiiv
has a complete
content suite for optimized newsletter customization
from header to footer, which allows you to easily integrate a beautiful request form.
5. Piggyback on Referrals
Referrals are another great way to identify happy customers. A customer who shares your business or product with friends and family members clearly value your brand.
beehiiv
, for example, offers a lot of great resources to aid its newsletter clients in
developing an effective referral program
. In addition to rewarding customers who refer prospects to you, invite them to share perspectives on what they like about your product.
One idea you can use within your referral program is to incentivize readers to submit a video testimonial. If they do, it will unlock access, features, products, or services.
6. Greater SEO Benefits
Asking customers for insight into your business is important to long-term growth and an optimized customer experience. You can double the value of your research efforts by filtering out positive responses for use in requesting testimonials.
A survey helps you hone in on specific aspects of the customer experience. Because the feedback is specific to process or product components, you can fill gaps in your testimonials to highlight particular features or benefits.
beehiiv
has a
"Polls" feature
that makes it easy to solicit granular input from your audience.
7. Review Your Reviews
Many of the methods for obtaining testimonials align with activities your business should engage in any way. Monitoring reviews of your business is important to online reputation monitoring. Pay attention to what customers say about you on Google Reviews, Yelp!, and any other relevant online review platforms.
You can share links and quotes to positive reviews within your own content. You can also invite the reviewer to share more perspectives within a testimonial form or interview.
8. Read and Engage with Blog Comments
Enabling comments on blogs helps you create a dialogue with and between visitors and customers. Reading and responding to comments is important for engagement.
As you read comments, look for those that offer glowing endorsements of your business. You can share the comments or invite the writer to provide more insight through a testimonial submission.
9. Wall of Love
If you have a website, a
wall of love page
is a great place to showcase the positive insights shared by customers. It is also a place to solicit testimonials from other customers.
Include a submission form on your page. In B2B, including links and company mentions with testimonials is an added bonus that encourages others to provide feedback. These mentions are nice, unpaid promotional opportunities for your customers.
10. Use an Effective Call-to-Action
Regardless of the method used to request a testimonial, a call-to-action is important. An effective CTA is your invitation to get the customer to act. The specific language you use depends on whether you are asking directly for the testimonial, or more covertly gauging a customer's feedback. Here are a few examples to consider:
"Tell Us About Your Experience"
"Share Your Feedback and Get Store Credit"
11. Offer Incentives
Sometimes, even people who feel good about your business need a little extra motivation. Offering incentives, such as site links, gift cards, or store credit, may compel a happy customer to put effort into a testimonial. This point is especially true if you ask a customer to do a video interview or something that involves more than a simple statement of support.
12. Include Question Prompts
The easier you can make it for a customer to share a testimonial, the more likely you are to get one. Question prompts are more inviting than an open-ended request for feedback or praise. Questions give the customer direction on the types of information or insights to share. A more open inquiry puts pressure on the respondent to come up with ideas.
Beyond inspiring more responses, question prompts allow you to guide the type of feedback you get. This benefit is useful if you have certain brand attributes, product features, or benefits you want to highlight.
13. Connect with Brand Influencers
Utilizing brand influencers is another way to leverage the value of consumer input in the market. Influencers are people who share reviews and insights on products with their blog and social media audiences.
Search for people who regularly discuss products or services in your industry or in closely-related ones. Contact them and invite them to share feedback or post a review on your product. The advantage is the potential for a more in-depth message that you can share. The risk is the potential for negative feedback. To play it safe, invite the customer to try the product and share feedback with your business in more of a test-market capacity. If the feedback is positive, encourage the influencer to share it publicly.
14. Trade Testimonials
One additional way to get a testimonial is to offer one in return. Review your customer database to see if any customers own or work for a business that you patronize. If you like the company and its products, contact the customer to gauge interest in a testimonial exchange.
You might say, "I see from your profile that you work for (or own) Company X. I shop there and really love the products! We are looking for testimonials for our business, and I wondered if you have an interest in a testimonial exchange. I am happy to say nice things about your company."
How to Leverage Your Customer Testimonials
Obtaining customer testimonials is important. However, you need to then use them effectively to receive real value from the endorsements. There are several ways to
leverage testimonials
to maximize their benefits.
1. Embed In Content
Incorporate testimonials into your blog posts and other content. You can pull single statements or showcase the entire testimonial, depending on the context. To avoid getting too promotional in an informative article, include statements that more subtly point to customer preferences or insights on topics that align with your solution.
2. Produce Compelling Videos
Written testimonials are valuable. However, producing a quality video testimonial can amplify the value of a positive message from a happy customer.
A video creates a more genuine impression that a real person is behind the feedback on your company or product. It allows the customer to incorporate nonverbal communication, which adds to the appeal of a sincere testimonial. You can embed videos on your site, share them on social media, and even include testimonials as a component of a longer promotional video or commercial for your business.
3. Share on Social
Distribute your testimonials on social media. If possible, use a picture of the customer to make the message more personal and to enhance its credibility with the audience. Invite the person providing the testimony to share it as well.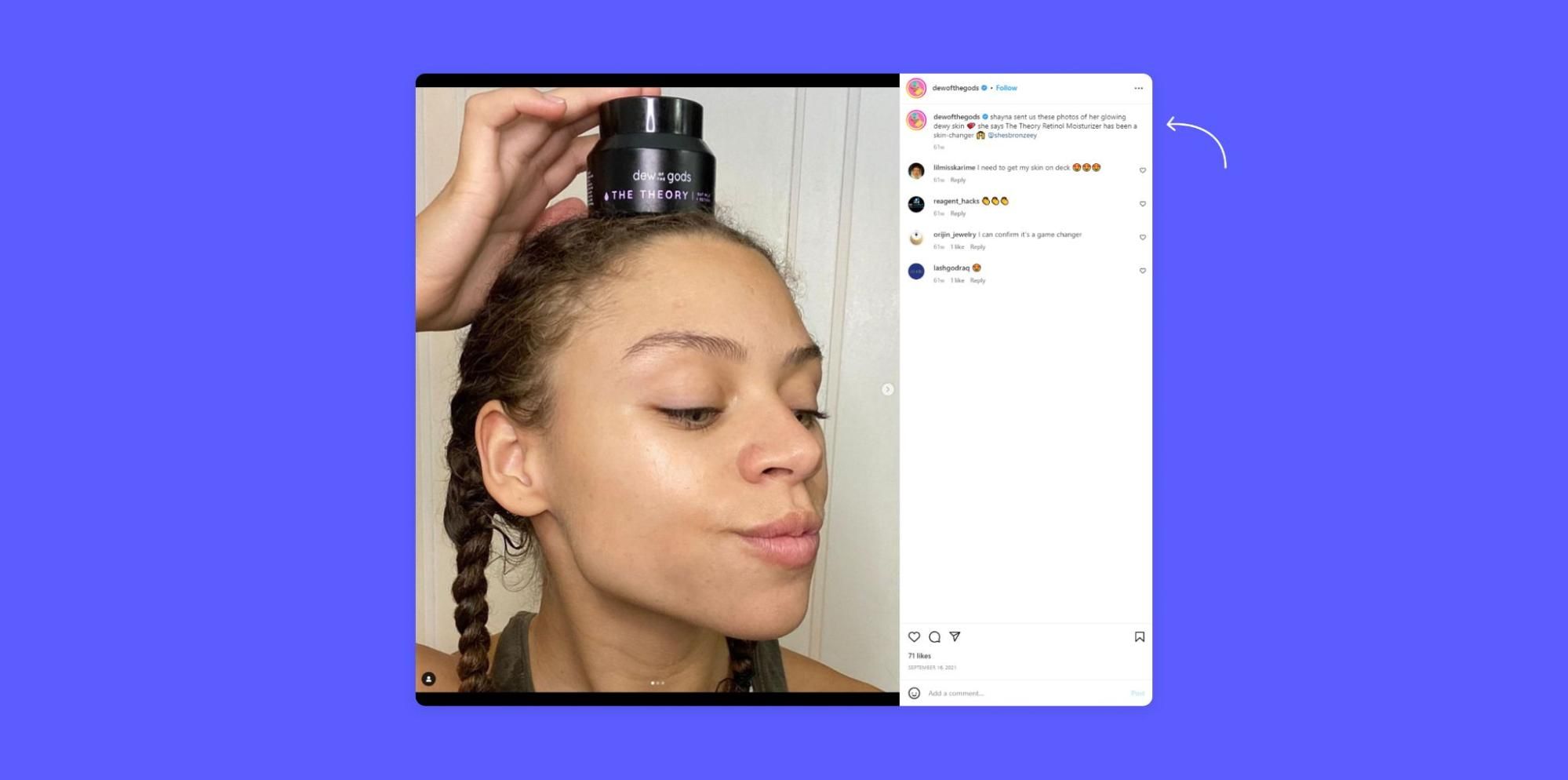 4. Publish to Your Website
As discussed previously, have a "Testimonials" page on your website where you can share and request testimonials. A dedicated page allows you to present several of the most influential messages.
You can integrate testimonials in other ways on your site. Some companies rotate testimonials on a home page or on other pages, so they are constantly in view for a site visitor.
5. Include in Newsletters
It might make sense to include testimonials in your newsletters, depending on the nature of the content and format. Include them in your welcome email to new subscribers to show them right away that they have made a great choice in picking your newsletter or product. You could have a regular portion of the newsletter dedicated to a different testimonial each time you publish. If your newsletter highlights certain products or services, add testimonials to those sections.
beehiiv's
newsletter platform offers
advanced customization
that makes it easy to integrate testimonials into your format. You can use the no-code template editor to add testimonials within the main body of the newsletter or in a header or footer area.
6. Include in Promotional Materials
Testimonials strengthen the value of any promotional pieces. Include them in posters, flyers, direct mailers, print ads, and digital ads. As indicated by consumer research, a strong testimonial impacts your audience more than any sales messaging you create on your own.
7. Boost Product Landing Pages
Product landing pages are the place where you deliver your final pitch to convert a visitor into a subscriber or customer. Testimonials and product demonstrations are common devices used on landing pages to persuade a visitor to take action. If you have a lot of great testimonials for a particular product, rotate them above or below the product listing.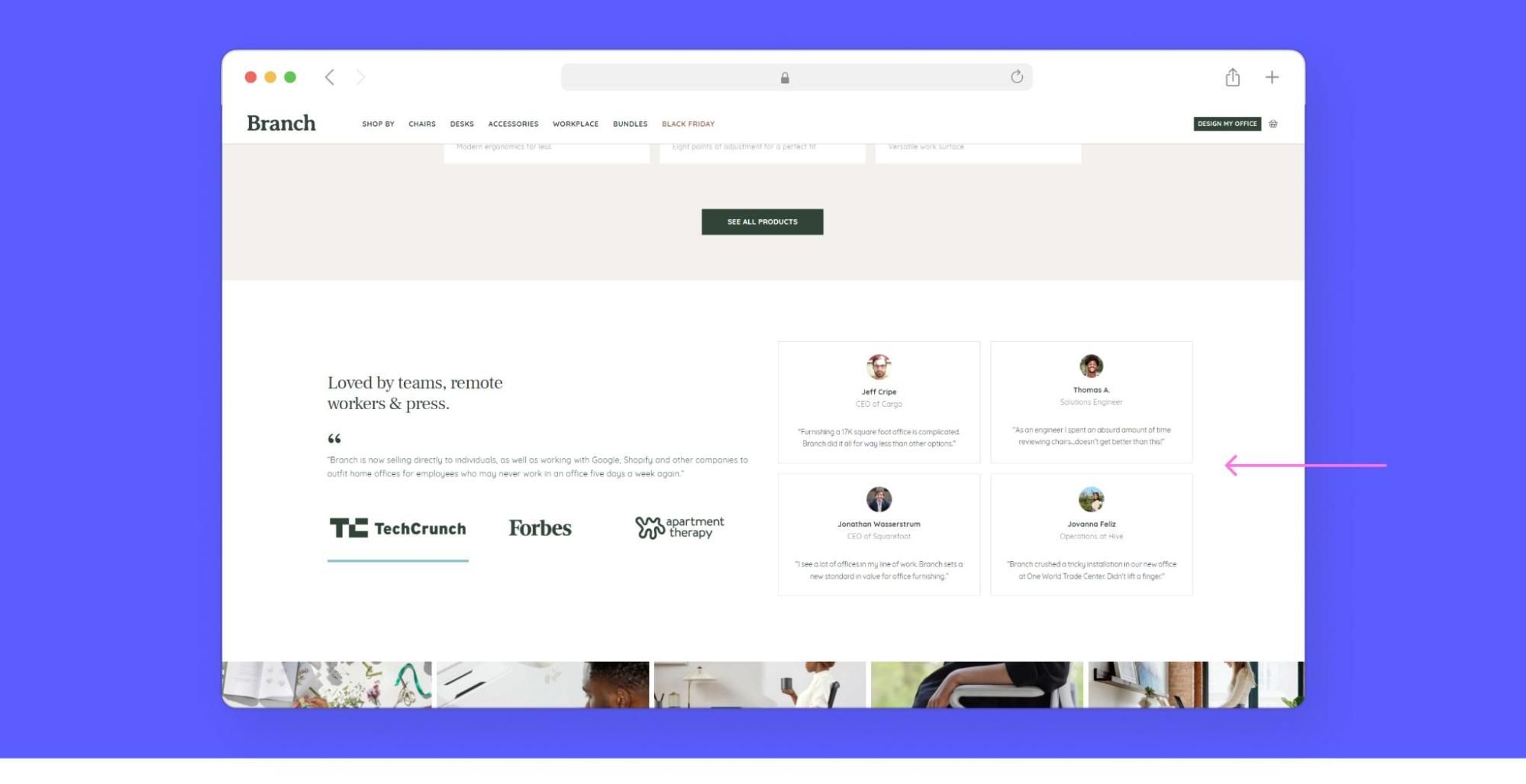 8. Sales Enablement
Salespeople rely on quality content to appeal to prospects throughout the sales funnel. You can include testimonials in a follow-up email after booking an appointment, which helps make a good first impression. Use them after-sales calls to reinforce the value of your products and services.
9. Enhance FAQ Responses
Your FAQ page is an often-overlooked location to utilize testimonials. An FAQ page is a place where you can present and respond to common and important questions. Include your testimonials in response to questions related to the quality of your products, services, or a specific feature. As noted, a direct response from a customer may carry more weight than your own FAQ answer.
Final Thoughts on Obtaining Customer Testimonials
If you have been struggling to obtain customer testimonials, this extensive list of ideas should help you improve your results. Pick some of the strategies that fit best with your business and communication techniques and give them a try. Figure out which ones are most efficient and apply them consistently to obtain great feedback.
The real value of testimonials is based on how you leverage them, though. Research clearly shows customers want input from peers more than they want your sales pitch. The best approach is to feature testimonials in your promotional messaging. Include them across your owned media and communication platforms to maximize their impact, like newsletters via a platform like
beehiiv.