In a heavily competitive market, customers look into a brand before buying their products or services. But carefully curated marketing materials are not enough to convince them anymore.
While researching a B2C brand, modern consumers prefer examining what other people say about their products. When they see your existing customers praising your products, it adds a confident perception of the new buyer.
That's why collecting and showcasing customer testimonials is important. Acting as referrals, they detail how a particular product or service solved their problems.
Humanizing a brand is extremely important to sustain a business — especially if you are in the B2C industry. You need narratives that seem authentic and reliable to your customers.
That's exactly what customer testimonials do. It showcases endorsement from your customers and details their experiences, building trust in your brand.
However, maintaining authenticity in B2C customer testimonials while subtly nudging the consumers to make a purchase can be tricky.
In today's article, we will discuss the intricacies of capturing B2C testimonials to help you create strong social proof.
What to do before asking for B2C customer testimonials
To collect convincing B2C customer testimonials, you need to customize your approach for each consumer, or at least by industry. Having a plan and being prepared will increase your odds of convincing your customers to narrate their success stories.
Here are some points to remember:
Identify the right customers
The key to curating ideal customer testimonials for your B2C company is to target the right customers. Analyze your customer data and see which consumers have a journey that represents the best of your brand.
Choose those who reported tangible changes brought by your products. Targeting these customers will heighten your chances of getting an enthusiastic "yes" and help you capture key selling points via testimonials.
Prepare the right questions
B2C customer testimonials only work when they reflect authenticity. But your primary goal here is to highlight the best qualities of your services.
Preparing a well-mapped-out and pointed questionnaire will help you direct the testimonials in the right direction. Make a draft of questions that bring out the highlights of your brand.
Get the right equipment
Brands can capture the most impactful
video testimonials
. They are more engaging and look far more reliable than jargon-laden text-based reviews.
But to ensure the best outcome, your video testimonials need to be of high quality. This needs proper equipment that can deliver well-defined audio and visuals.
7 ways to easily capture B2C customer testimonials
Here are some steps you can take to gather the best customer testimonials:
Choose the timing carefully
To capture the best B2C testimonials, being mindful of the right time is crucial. You don't want to pitch the proposal suddenly. Instead, when you do a follow-up call or email, ask them for their feedback. If they seem happy, go ahead and ask if they would like to share their experience with you on a testimonial video.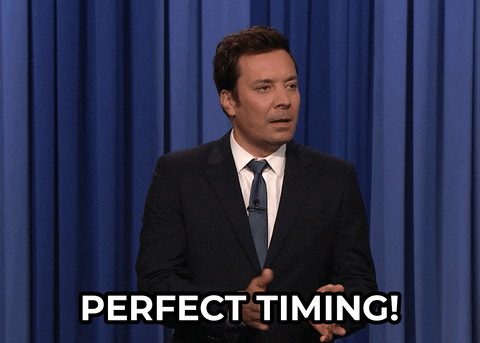 Sometimes it's easier to make the request after the customer has already praised you in private. Build up a warm-up conversation and see how they are doing. Keep an eye out for any unprompted review they give you over a follow-up call. Note down the feedback, and then put the proposal forward.
Monitor review sites and follow up with the positive reviewers
Many B2C brands find themselves lost while looking for the ideal customers to ask for testimonials. One of the most effective ways here is by filtering through different review sites and social media.
If you sell on eCommerce sites like Amazon, monitor the customer reviews there. Reach out to happy customers and see if they would be interested in sharing their journey with your brand on a video.
When you see a positive review in the online space, it shows that the customer went out of their way to endorse your brand. Pitching your testimonial proposals to these customers has a better chance of working out, as they are already vocal fans of your products. With testimonial.to, you can import reviews from dozens of different sites, check out our
integrations
to see the full list.
Collect reviews from social media
Almost every scaling and top B2C brands focus on building an active image on social media. From Twitter to LinkedIn, social media has become a prominent channel for modern marketing.
Brands build connections with their customer on social media. So, your Facebook business page or Instagram profile can be the best tool to collect honest and organic customer testimonials.
First, you need to identify channels where your target segments are the most active. For B2C companies, the best virtual spaces are Facebook, Instagram, TikTok, Twitter, and YouTube.
Encourage customers to leave reviews on your social media channels. Make sure your channels are accessible. Show them you value their feedback by taking proactive actions and making improvements.
You can host live Q&A sessions and share story polls to capture testimonials in real time. Prepare a short survey and keep the questionnaire pointed. Ask your customers to elaborate on what products helped them get over their problems. Request them to present some tangible results.
Make sure you always respond to every customer feedback — good or bad. Pick out the positive ones and showcase them on your B2C website. Your website visitors will see the testimonials and will be more likely to make a purchase.
Skip the script
The charm of B2C customer testimonials lies in their authenticity. If you ask your client to feature in a testimonial and say pre-written lines, it will seem disrespectful to the client and negate the reliability quotient of the review.
Your potential customer can tell the difference between an authentic peer recommendation and a marketing gimmick. So, pre-written testimonials can prove to be a disaster for your credibility.
Instead, direct your customers to detail their delight in their own words. Ask them organic questions that lead to a specific quality of your products or services. Remember to keep your tone casual and conversational. This will make your testimonial videos look more authentic and convincing.
Improve your customer service
Above everything else, your consumers value your business based on the quality of service you are providing. Accommodating services from their chosen brands is an amazing ingredient of customer satisfaction.
Here, every feedback is an opportunity for you. Respond to every review you get on your channels and take proactive actions to make improvements.
Don't focus on the positive testimonials only. Take constructive criticisms into account as
Nike
does. Consider reaching out to the customer to understand their problem properly. Once you have a clear idea, offer a prompt resolution.
The key to keeping thriving in this market is to make yourself consistently better. Your customers will notice your honest effort and will be more inclined to promote your positive qualities. Such reviews can highlight the excellent quality of your customer service and encourage more leads to become paying customers.
Share pertinent details in your pitch
When asking for a B2C testimonial, make sure to keep answers ready for the potential questions. Talk about details like the timeline and the time commitment you require from them.
Assure them it will take only a few minutes of their time. You can also share your questionnaire with them early on so they can be prepared. Once you put together the video, share it with them and ask for their input. Small gestures like this can go a long way and bring you long-term customer loyalty.
Avoid driving them up the wall
Collecting and displaying B2C customer testimonials is important for social proof. But as a business, your primary goal is to retain customers.
Pestering them for a "yes" can end up costing you some valuable customers. Thus, avoid annoying them with constant testimonial pitches and follow-ups.
The rule of thumb here is not to compromise the company-client relationship at any cost. If you get a no after asking them for a testimonial, never bring it up again. However, if you get a "maybe," follow up with a polite email or call.
What to do after getting B2C customer testimonials
Getting customer testimonials and showcasing them is not the end of the road. Here are some additional points to cover after getting your B2C customer testimonials.
Express your gratitude
One priority of a business is to maintain customer loyalty. Thank them for taking out the time to share their experience. You can also offer small rewards like gift cards, additional discounts, merchandise, or a voucher as a token of appreciation.
Such an approach will re-establish how much you value their input. These gestures may seem insignificant, but they can actually go a long way in building customer loyalty.
Share the testimonials on your website
The aim of collecting customer testimonials is to build social proof for your business. Your potential customers can only resonate with them when you maximize their visibility.
And what is a better way to do that than showcasing the delighted customers on your website?
Consider dedicating a "
Wall of Love
" page for your testimonials. Add both video and text-based reviews that you have collected from various channels. This is more likely to prompt immediate buying decisions.
Building your testimonial page for your website may seem like a code-heavy job that needs a developer. But with
testimonial.to
, embedding testimonials on your website needs no assistance.
From
WordPress
to
Webflow
, the platform supports every non-coding platform. Your task here is to only copy and paste our HTML code to add the Wall Of Love to your website.
Make the most out of your testimonials by using them in your marketing material
Customer testimonials can give your content marketing a boost of authenticity as well. While curating content, add quotes from your happy customers in relevant places. The B2C space is filled with overtly salesy pitches and annoying marketing emails. Including customer testimonials in your marketing material can give you a much-needed edge over your competitors.
Conclusion
Customer testimonials are invaluable to every B2C business to make a credible name for itself. It helps brands stay relevant in a cutthroat market and brings in new high-potential leads.
Generic reviews are not enough to convince customers who have hundreds of options. So, you must focus on gathering customer testimonials that vouch for your brand.
However, for a beginner, asking for customer testimonials and capturing them properly may seem intimidating. But with proper planning and preparation, you can pursue your happy customers to say "yes" to your proposal.
And if you find it difficult to collect, organize, and embed customer testimonials to your website, Testimonial.to is here to help.
With this platform, you can collect customer reviews and testimonials and add them to your website in minutes. Best part? You don't need to spare the budget for any developer to build a gorgeous Wall of Love on your website.